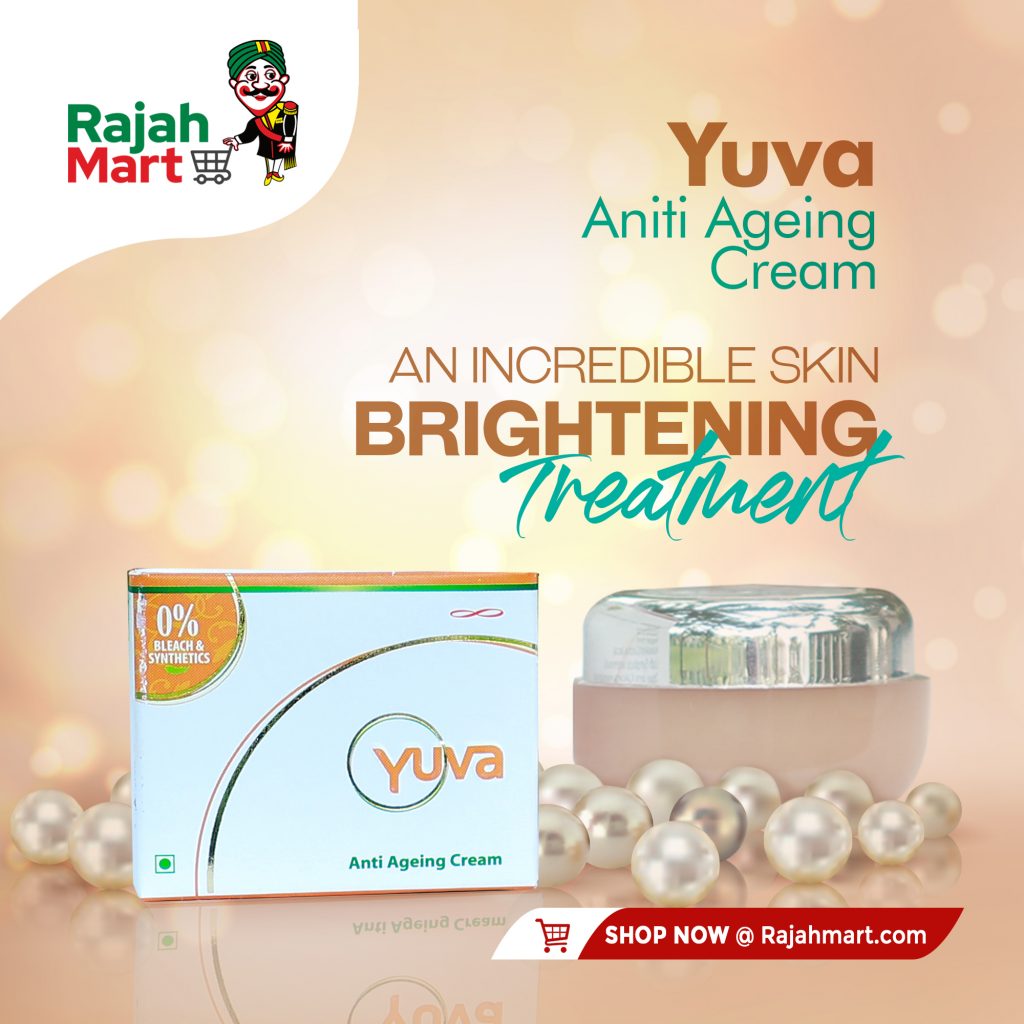 Yuva Anti-ageing face massage cream Rejuvenative therapy for skin
Prepared from the Ayurvedic formula Mukhalepam; lightens and brightens uneven skin, reduce dark circles and pigmentation marks while also repairing fine lines, age spots and other signs of ageing.
An incredible Skin Brightening treatment for evening skin tone, lightening and brightening and stimulate new cell growth.


Blended with the finest beauty herbs to brighten your skin, reduce dark circles & pigmentation.
Indian Madder has antiseptic properties which prevent fine lines & delays the process of ageing skin.
Symplocos & Red sandalwood- cool and cleanse while helping clear blemishes. Perfect leave-in night treatment for youthful naturally radiant skin.
Beauty treatment that brightens skin deeply moisturizes and repairs visible signs of ageing.
nourish, protect, soothe, help firm skin, and fight visible signs of ageing.