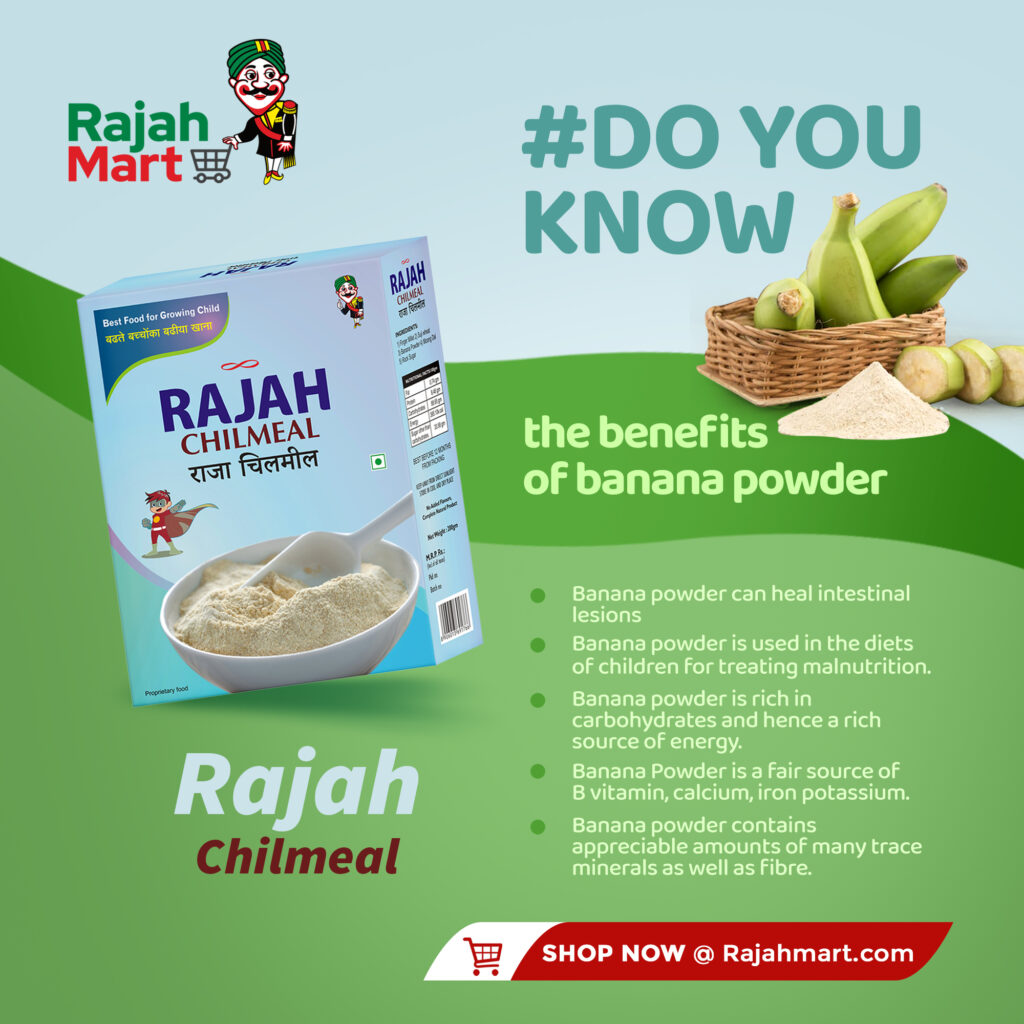 Banana is considered as the tastiest fruit in the world. It is a powder made from deskinned banana. The banana powder contains ingredients with medicinal properties. Rajah Chilmeal banana powder is free from any preservatives or flavors or colourants. Buy banana powder online from Rajahmart
The banana powder can heal intestinal lesions.
Banana powder is used in the diets of children for treating malnutrition.
Banana powder is rich in carbohydrates and hence a rich source of energy.
Banana Powder is a fair source of B vitamin, calcium, iron potassium.
Banana powder contains appreciable amounts of many trace minerals as well as fibre.
---