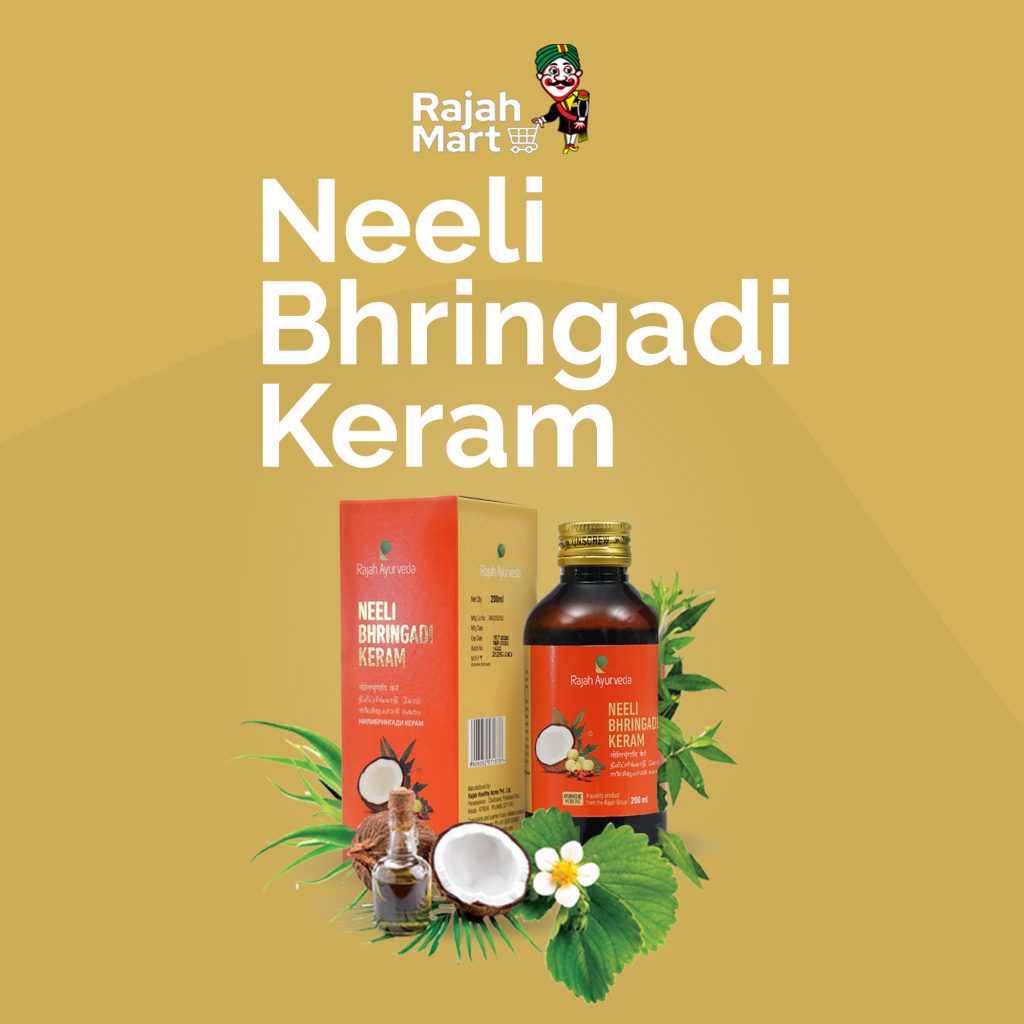 A deep-acting Ayurvedic hair oil that supports a healthy scalp, nourished hair roots and thick, shiny beautiful hair.
Hair comes in diverse lengths, styles, colors, and textures, but taking care of them is very necessary to get the best possible look. Neelibhringadi; a hair oil that stimulates and nourish healthy hair growth, promotes radiant colour and fosters a lustrous appearance. While modern conventional hair products treat the superficial outer layer of the hair, the Ayurvedic approach is holistic. Ayurvedic hair products get to the root of the hairs both the literal hair roots and the underlying metabolic processes that lead to the state of health of your hair.
Hair fall, dandruff, split ends are the common problems everyone is complaining about. While genes play a major role, there are a lot of other factors that cause hair loss.
Styling is important but regular blow-drying, straightening, and highlighting can wreak havoc on hair, leaving it brittle, broken, and unmanageable. Neelibhringadi keram; this Kerala Ayurveda hair oil is based on research and experience of many centuries. It improves the quality of hair, treats split ends, premature greying, baldness, and smoothens the hair. It is effective in treating hair loss, dandruff, and scalp itching.
Reduces scalp itching, stops acne formation and treats fungal infections.
Activates the cell divisions in the hair roots, which ultimately stimulates the regrowth of hair.
Based on its ingredients Indian Indigo, Bhringaraj, Amla, Goat's Milk, Buffalo milk, Coconut milk enriched in pure coconut oil, it is used to treat Hair Loss, Premature Greying of Hair, Hair Fall, Dandruff, Itching, Scalp Infections, Scalp Acne
Importance of oil massage on head and scalp:-
Promotes nourished & rejuvenated scalp and hair roots
Maintains a cool head & calm mind
Supports favorable growth, luster, and nourishment of hair.
Why Kerala Ayurveda Hair Oil ?
• Boosts blood circulation
• Strengthens hair follicles
• Prevents hair loss
• Controls premature graying | Enhance hair color
• Promotes faster and healthier hair growth
• Excellent coolant with medicinal properties
• Rejuvenates hair growth
• Stimulates hair growth
• brings damaged/color-treated hair to life